We last learned about Wild Tiger Tees back in February of 2019 after they were founded at GiveBackHack Cleveland in May of 2018. Since then, their team has been quite busy creating impact for the community and beyond!
On the surface, Wild Tiger Tees is a screen printing and design shop based in Columbus, Ohio. When you look a bit closer, you see their magic: they employ guests of Star House (a drop-in center serving youth experiencing homelessness in Central Ohio) to print their products.
Through this employment, Wild Tiger Tees empowers youth experiencing homelessness with the skills necessary to gain employment through the art of screen printing while creating a safe environment to provide the support necessary to develop a resume, to teach easily transferable soft skills, and pass on hard skills in screen printing, basic design, and business management.
But the power of Wild Tiger Tees lies in their impact. So far in 2019:
115 youth work opportunities have been created
42 work sessions were run with the youth
1,541 shirts have been printed
500 mugs (a new product offering this year launched via a partnership with local coffee roaster Stauf's) have been customized
29 unique orders (including 3 orders from GiveBackHack for our Columbus, Cleveland & Baltimore events)
But when you talk to Adam Morris, Founder of Wild Tiger Tees, he'll tell you how proud they are beyond the numbers because they have the process set up to maintain them. "Our big accomplishment for the year has been solidifying our weekly work program.  In September, October and the beginning of November, we've been growing to have 2-3 shifts per week!" Morris is also quick to continually recognize the Central Ohio ecosystem of support his social enterprise received along the way. "GiveBackHack has been an awesome sponsor, as has Stauf's and SEA Change."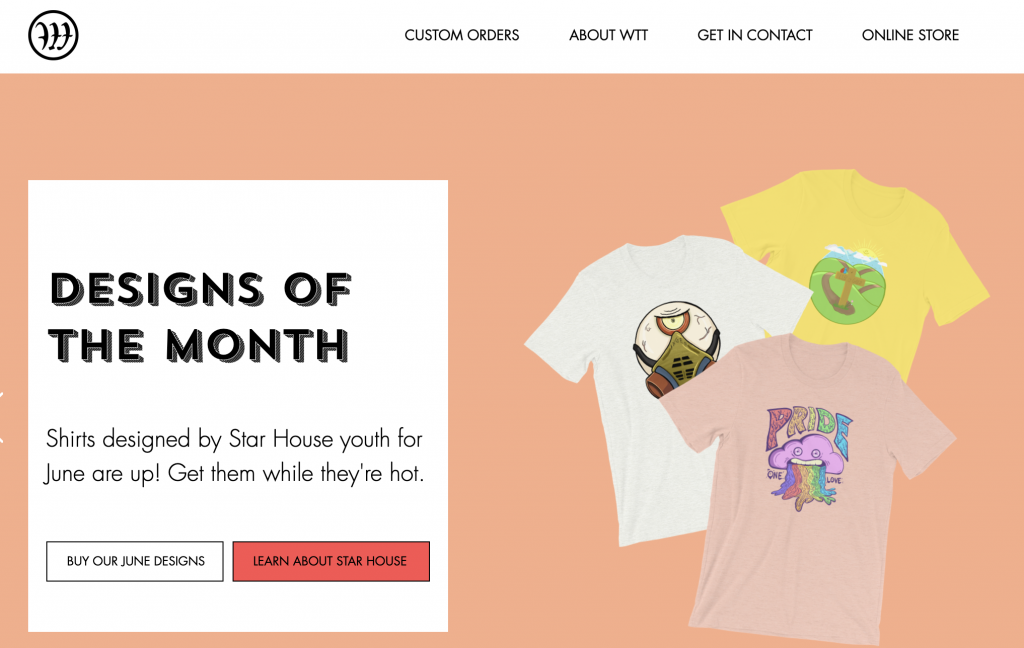 Need any printing done for the holidays or 2020?
Visit wildtigertees.com to support their work and at-risk youth. You can also listen to Adam Morris talk about helping the community and other social causes as the founder and host of the People Helping People podcast.
---
About GiveBackHack Cleveland: GiveBackHack Cleveland brings together the local impact, startup, and impact community as equals to discuss and address issues faced in the Cleveland community and beyond. The organization was founded in Cleveland in 2017 by Feras Deiratany when he, alongside Louisa Lee's support from GiveBackHackHQ, brought the event to the city.