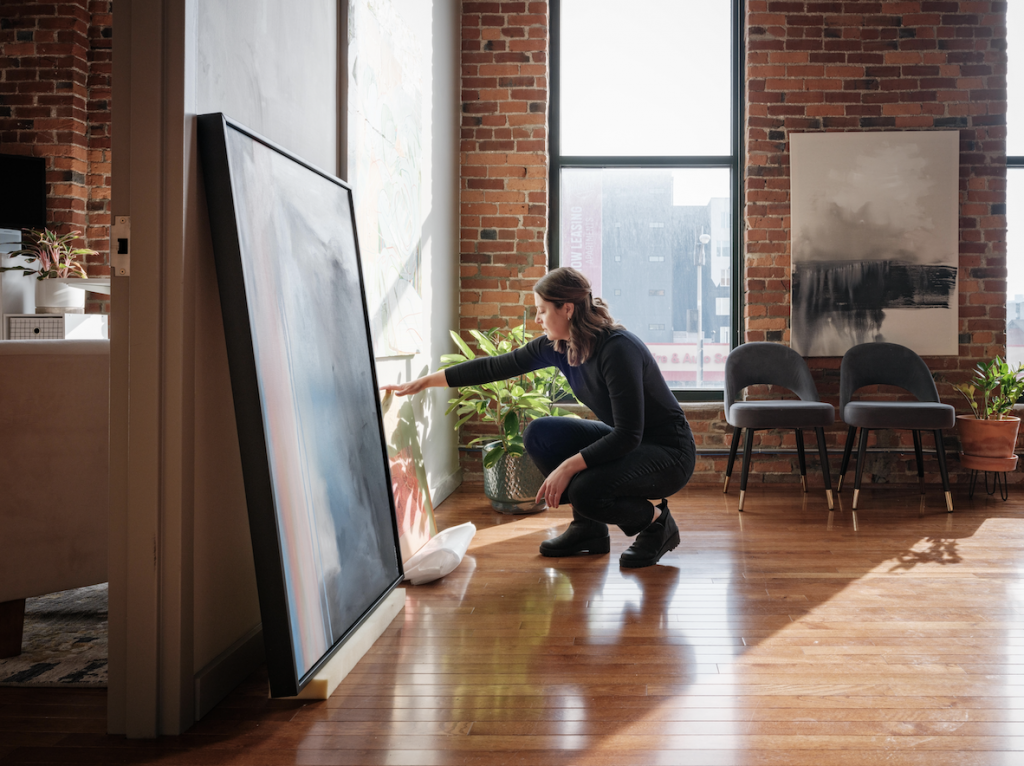 We are thrilled to feature Rela Gallery Subscriptions, an alumnus of GiveBackHack and Crowd Favorite Winner, in 2021! 🎉
Rela transforms spaces into local art galleries with rotating original artwork subscriptions. They fill blank walls and replace mass-produced wall décor with local original art, elevating subscribers' spaces and embracing authentic artistic expression. Prospective subscribers can launch a plan anytime with only the dimensions of their wall space or by selecting artwork from their online gallery.
Rela also provides curation through  on-site consultation, handling the entire process from installation to periodic rotation. Artists benefit from visibility and monthly earnings through Rela. At the same time, subscribers gain a convenient way to discover local art and connect with the vibrant creative community in Columbus, turning their spaces into inspiring canvases reflecting their unique style.
In April 2023, Rela won the Pitch of the Night at 614 Startup's Pitch Columbus, presented by Meta at Gravity. Rela was up against other Columbus startups, and the judging panel included angel investors, VCs, and community organizations. This awe-inspiring accomplishment highlights their commitment to bringing art to the forefront of our community and the value they bring from all angles.
This past year has been exceptional for Rela! They garnered significant attention from the press during their launch, received an award nomination for Emerging Social Enterprise of the Year, welcomed their first employees, and even made their TV debut! Additionally, their impact center installations, event sponsorships, pitch competitions, and gift guides have demonstrated the value of their community partnerships.
They just launched a new service called the Virtual Rela Wall! This innovative digital curation service allows busy professionals to envision original, local art on their walls without the time-consuming task of finding the right art and scheduling an on-site visit. Through the Virtual Rela Wall, aspiring art enthusiasts can provide details about their space and taste and share a photo of their wall. In return, Rela's team of curation experts will create a custom portal that envisions their wall adorned with inspiring local original art. No need for a site visit!
Kristen Brown, the founder of Rela, was recently interviewed in an episode of Adam Morris's People Helping People Podcast, and in this Metropreneur article, spotlighting her creative approach to the business of art and directing organizational inspiration towards art distribution.
The Rela Team is excited about the path as they continue their social venture journey. They look forward to scaling new heights, conquering challenges, and experiencing breathtaking vistas. Together, they make the world more creative, connected, and inspired.

✨Learn more and bring Rela's local art programming into your space: rela.art – info@rela.art – @rela.art