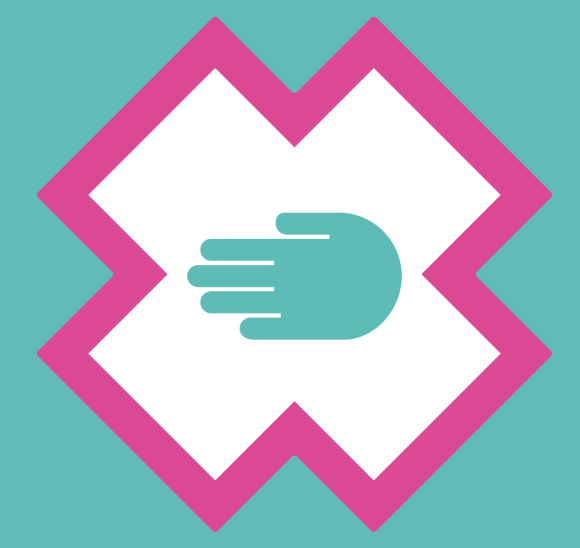 Who is GiveBackHack?
GiveBackHack was founded in 2015 under the principle that we all have everything we need within ourselves to create the change we wish to see in our communities.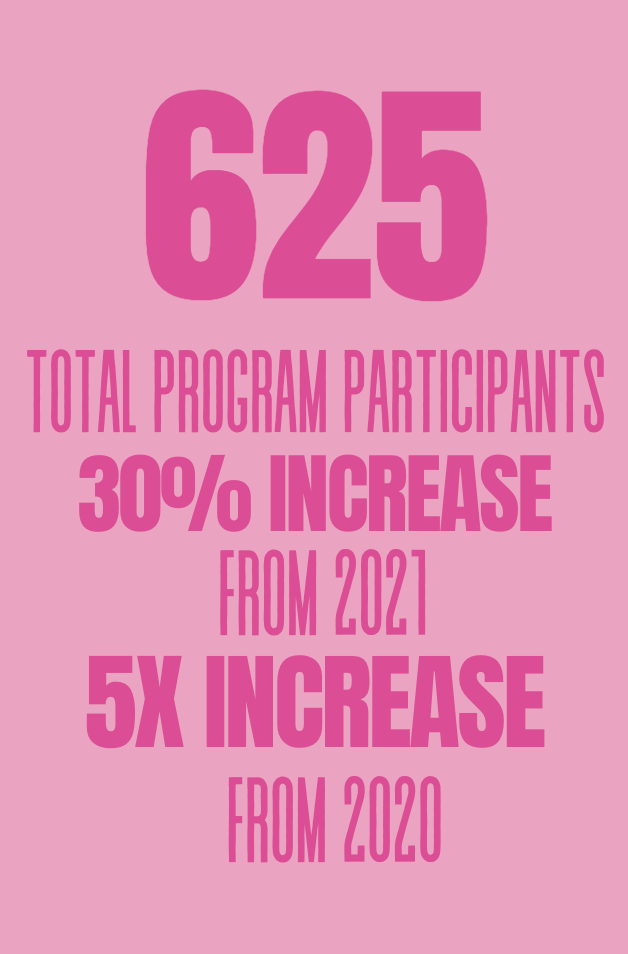 We believe that bringing together passionate people, facilitating discussion around ideas to solve problems, and providing a framework to work through those ideas to ensure they are built with a human and solid business foundation, we can create true change in big & small ways.
To fulfill this, GiveBackHack leverages Design Thinking, Lean Startup & Product Management best practices to provide high-engagement, experiential education and action via social entrepreneurship.
In this way, GiveBackHack equips the social entrepreneurs of the future.
A Letter From The Team
To our amazing community,
Our team is known to always say that we stand on the shoulders of giants here at GiveBackHack. Everything we do has been built off of countless selfless hours of brilliant and passionate people dedicated to developing a movement that empowers social innovation. We continue to have more opportunities to ensure our trainings reach new audiences in new formats and communities. Our journey from a single event to a sustainable social enterprise has not been easy – but every single one of you made it possible for us to accomplish this together. Next year we will continue to dream big, take on new and bigger projects, and look to strengthen our core communities. Most importantly – social enterprises everywhere need your help. As thought-partners, volunteers, donors, co-founders, social media re-posters, connectors, and community members we can lend a hand in developing new products that truly shape the world around us for the benefit of all. Next year will bring new levels of opportunity to get involved and engage in the GiveBackHack community at large – and we can't wait to see you there.
Cheers to the accomplishments of 2022 – families housed, lives saved, students taught, stories told, and many more beautiful impact stories behind every logo below.
We truly could not make the magic you are about to read in the rest of this impact report happen without you. You have our endless gratitude.
Emily, Suzy, and Team GiveBackHack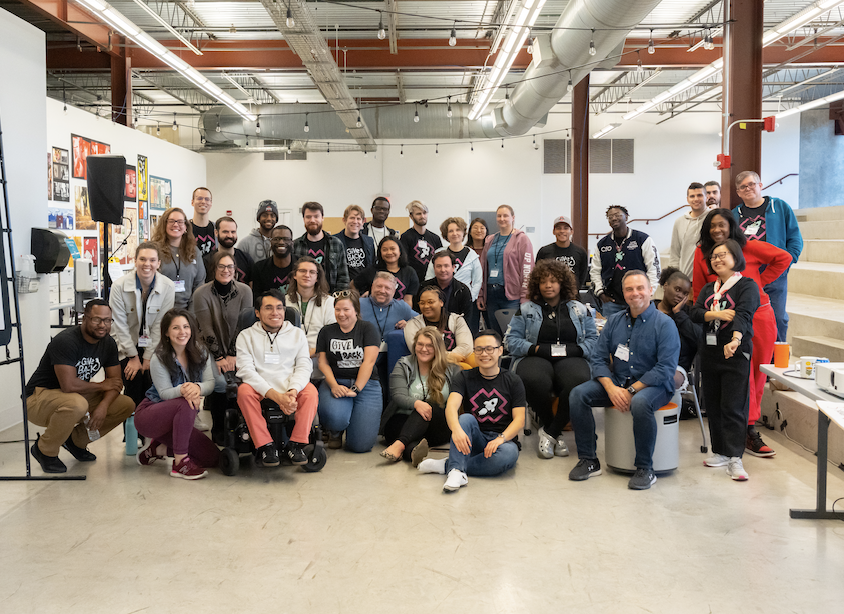 ---
Looking back at 2022
We always knew 2022 would be a big year for us here at GiveBackHack. This was our second full year of growth towards our goal of becoming a sustainable social enterprise. We've had our sights on finding ways to expand our programming to reach new communities and support growth of our impact – and we've made a lot of progress.
1) Support of the Columbus Social Enterprise Ecosystem
Columbus is the best place in the nation to start a social enterprise, and we are lucky to play a key role in developing the next evolution of our community through the Social Impact Alliance. Close partnerships, global ties, and a strong love for our community is more important now than ever.
2) Testing of New Product Offerings
GiveBackHack prides ourselves on our abilities to bring best practices from the start-up space into the strategies of social innovators of all kinds. We set out this year to create new modules from our principles to meet the needs of new audiences like established nonprofits and student groups.
3) Growth of Partnerships
Here at GiveBackHack we practice what we preach. We always encourage our entrepreneurs to partner with organizations in their communities to compound their impact, and we do it too! Through paid-partnerships, we are able to grow our impact in a sustainable way.
4) Growth of Talent and Facilitators
Our goal is to train future entrepreneurs and impact leaders through every workshop, event, and engagement. When we train new facilitators we not only strengthen our ability to expand programming, but also arm local entrepreneurs with the skills to be able to share our teachings with others.
---
OUR YEAR
2022 By The Numbers
[625] Attendees to GiveBackHack Programs
[35] Social Enterprises Coached
[9] Facilitators Trained and Employed
[19] Social Innovation Partnership Events
---
Event Spotlight
GiveBackHack 2022
After two successful years of global virtual events, GiveBackHack made its return to be in-person at Columbus College of Art and Design! Our home in Columbus means so much to us and our team of community organizers were thrilled to bring this format to life;

On Friday night attendees gathered to connect and create alongside a passionate, talented, and inspiring community in hopes of launching the next social enterprise that will have echoing impact across our community.
Through the weekend our teams worked hard, pivoted, consulted their stakeholders, learned from mentors, and ultimately prevailed in creating new social enterprises aiming at sustainable social impact.
All of our teams are still moving forward 3 months post-event, and many have made strong progress toward finding their product-market fit and growing their impact.
Issues our teams are tackling:
Mental Health – Education – Accessibility – Inclusion + more!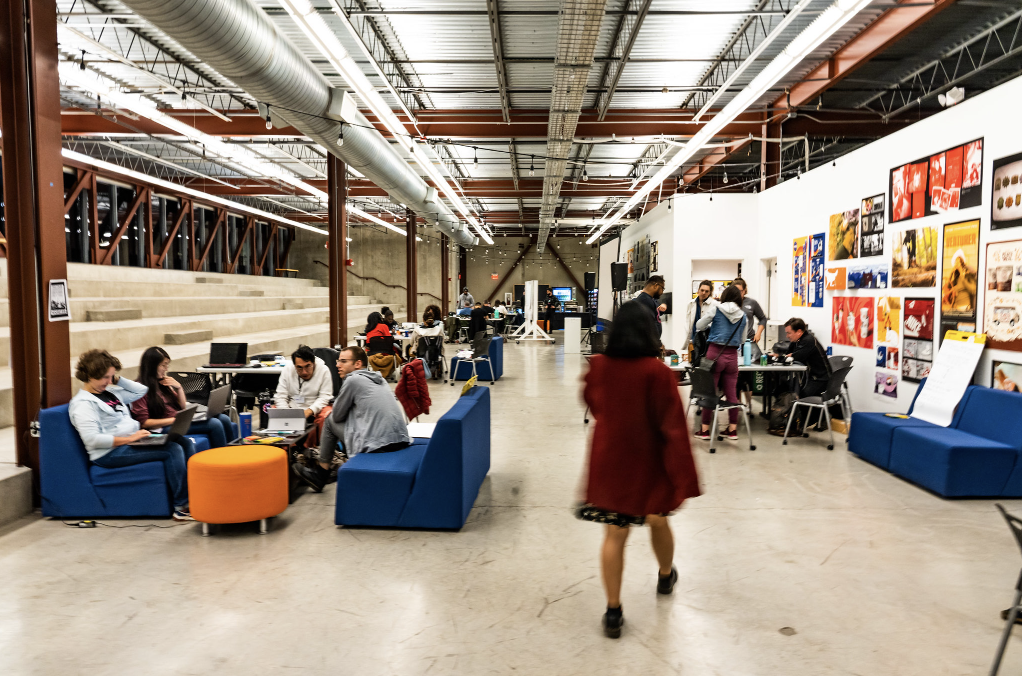 ---
Going Global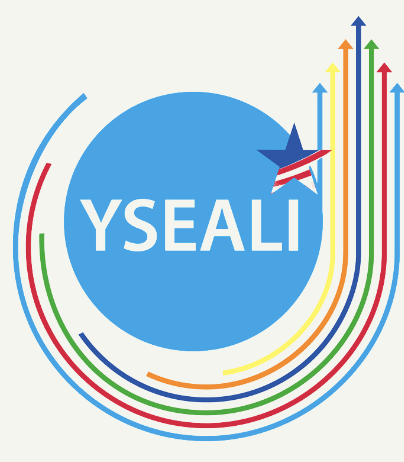 Yseali Fellowship
Ever since the Youth Critical Issues Summit we co-hosted with Rustic Pathways in Thailand in 2019 we have been looking for new ways to expand GiveBackHack's global network and put Columbus on the map as the best place to start a social enterprise.
This year, GiveBackHack hosted our first two YSEALI Fellows, Annie Tran and Ryani Sisca who immersed themselves in the social enterprise community, shared best practices, and fundamentally impacted our growth as an organization.
We used the fellowship to not just drive value for the GiveBackHack community, but more importantly, to showcase the leading vibrant social enterprise ecosystem. Fellows volunteered at local social enterprises, took on projects from various support organizations, and immensely impacted the new social enterprises coming out of GiveBackHack Columbus 2022.
"Columbus seems to be the best city for social enterprise in the United States. We were close with the other YSEALI fellows who had opportunities across the US – from Hawaii to New York City – and our experience was by far the best of any program in the United States" – Ryani Sisca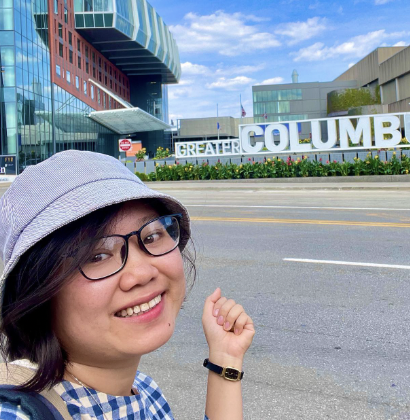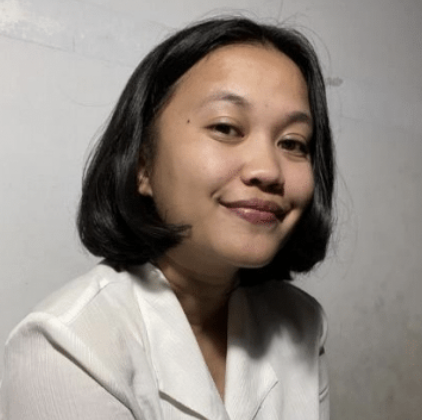 ---
2022 Team Updates
Team Spotlights
Memory Lane
Documenting family history through those that lived it.
"Since we started working on this project a few months ago, we have secured funding from GiveBackHack and we are working with a local video production company to create a demo video to use as an example. We have established a business entity with the state of Ohio and are working on developing relationships with long-term care facilities to talk to them about hosting a story day at the facility."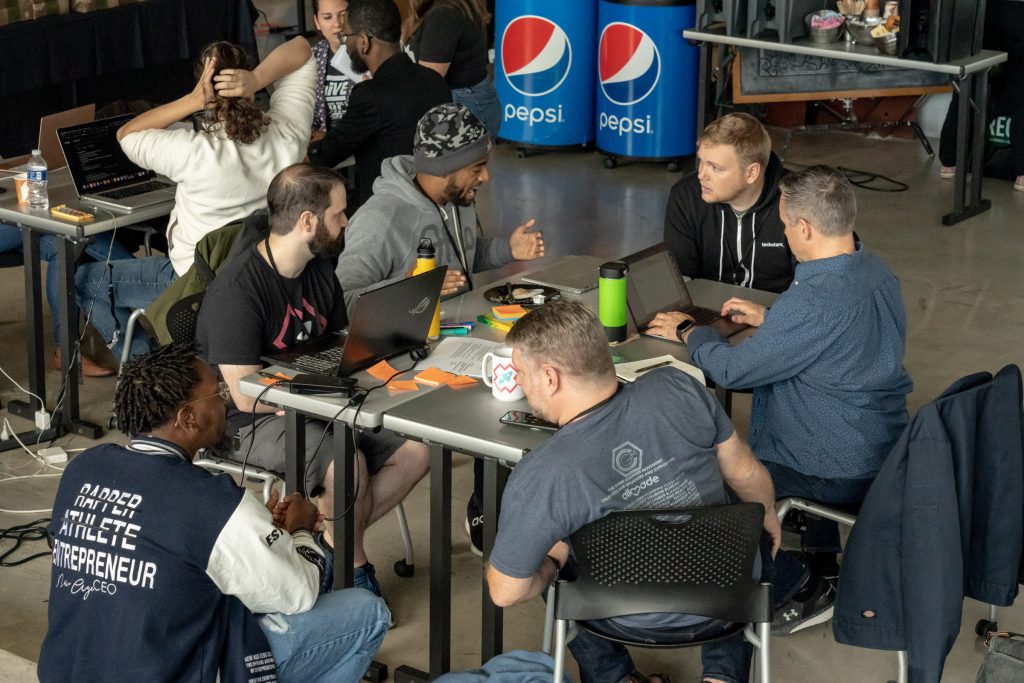 Sidewalk Sidekick
Empowering community members to utilize alternative forms of transportation with real-time data on accessible, walkable routes.
"Our team is growing quickly and eager to utilize scalable technologies to serve the community at large. We are excited to continue our work in 2023 as we collaborate with leaders working to improve sidewalk safety and infrastructure"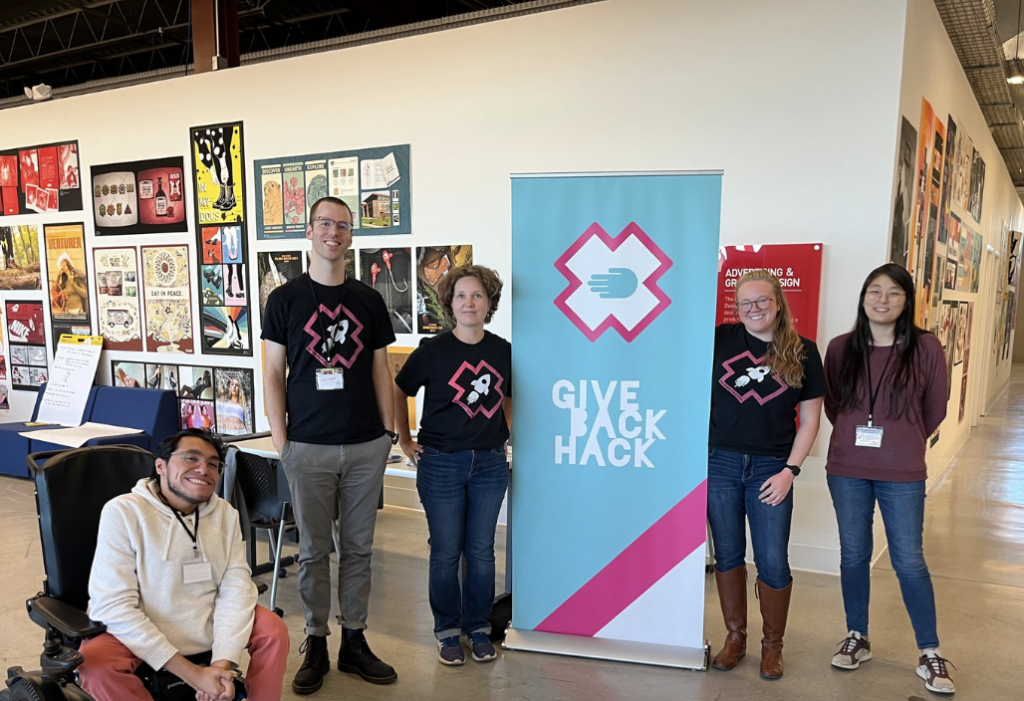 Carry A Mood
Carry A Mood is a streetwear clothing brand that emphasizes and communicates the importance of mental health, self-expression, and self-reflection. Through clothes, community, and workshops we are working to change the stigma around mental health. It's our mission to help others not only advocate for themselves but for others as well.
"Next year will be a lot of fun! Currently working on our soft drop, workshop calendar, weekly email list, and our discord community. Those will all be things coming in January. There will be more pop up shops, events, heavy social media engagement that people don't want to miss out on! Planning for the official launch will also be in the works during that time. In the spring time I will be apart of the KBK social Entrepreneurship/SEA Change program."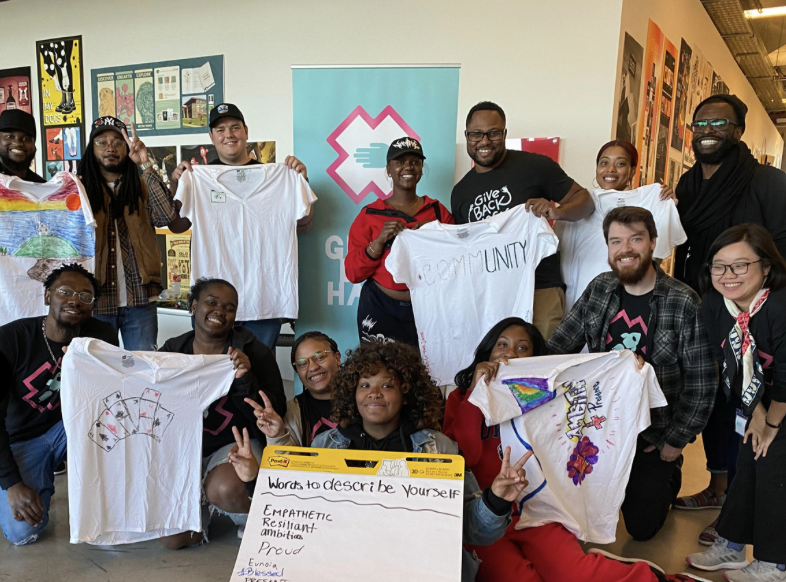 ---
Columbus Partners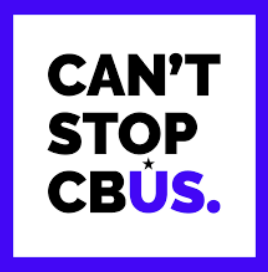 GiveBackHack catalyzed Can't Stop Columbus Teams this year through Design Thinking Training Workshops as well as 1-1 coaching of individual projects supporting issues from women's empowerment to voter registration in the Columbus Community.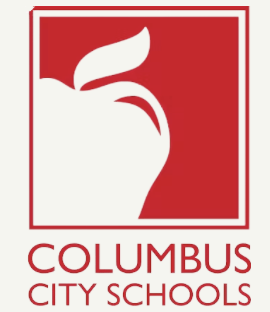 GiveBackHack embarked on our biggest partnership to date developing curriculum to empower K-5 Columbus City Schools students through entrepreneurship. Over the course of 4-weeks students developed their own businesses and resulted in a final "Shark Tank" style pitch event.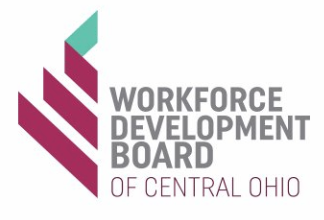 The "GiveBackHack Labs" initiative kicked off to help the Workforce Development Board of Central Ohio (WDBCO) member orgs learn Design Thinking and leverage prototyping to grow a stronger workforce development ecosystem. This work was inspired by the work we did with the Columbus Impact Alliance.
Regional Partnerships

GiveBackHack is thrilled to support the work of the Veale Youth Entrepreneurship Forum in the Greater Cleveland Area. This year, we brought exposure to social enterprise education to 80+ High School students through the facilitation of 2 Design Thinking sprints.

GiveBackHack has been honored to co-create a Health Equity Entrepreneurship ecosystem with the University of Louisville. We've curated a series of workshops to educate and inspire entrepreneurship on campus and kicked off our first Cardinal Impact Weekend in October launching 12 startups!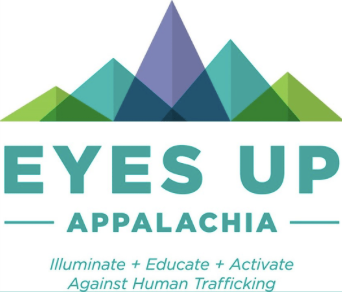 GiveBackHack loves the opportunity to dive deep with topic experts and leverage Design Thinking to help build new efforts based in research. We are working alongside Eyes Up Appalachia to prototype new efforts to combat human trafficking in Appalachian Ohio.
---
Partner Spotlight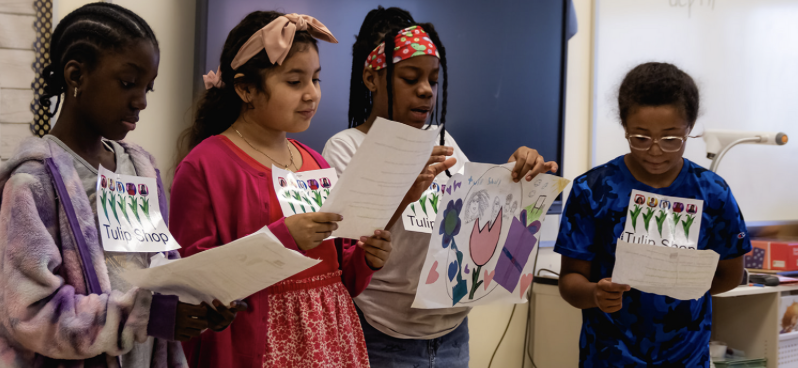 Columbus City Schools
In 2021 Columbus City Schools reached out to our team to play a big role in developing the K-5 entrepreneurship pathway for the new Summer Pathways program.

Our goal? Empower students to feel that they can make an impact on the things most important to them, and inspire them by exposing them to local entrepreneurs.
GiveBackHack created a 4-module, repeatable, entrepreneurship curriculum catered to K-5 experiential learning. Every lesson was hands-on and covered both social-emotional learning as well as exposure to entrepreneurship as a career and economic empowerment pathway.
We pulled together an incredible team of facilitators from a diverse set of organizations and backgrounds in the Columbus entrepreneurship community.
All together, the summer was such a huge success that we've been asked to come back for 2023 and build out even more robust lesson plans to expand student learning.
---
Looking Ahead In 2023
The GiveBackHack team is excited about the ways in which we hope to grow and expand in 2023. We've learned so much in the past few years, practicing what we preach: iterating through new ways to empower individuals to make greater impact through technology best practices, moving further, faster.
1) Productize and Grow our Services
Now that we have had a few years to grow in breadth of service offerings, it's time for us to hone in on refining and productizing those into a scaleable model. This might not sound exciting – but we believe it's the key to unlock our growth at a larger scale.
2) Strengthen Our Community's Connectivity
There are over 2,500 people who have engaged with GiveBackHack in some capacity since our inception. Not everyone is ready to be a founder, but a large percentage of these people want a way to support social innovation. We are dedicated to making it fun and easy to do so in 2023.
3) Grow Talent in the Social Enterprise Community
If we want our sector to continue to grow, we need to have clear opportunities to train and employ talent. We need this to be especially critical in Columbus, but for the sector at large as we move forward. We are looking to forward to increasing paid-engagements with community members this year.
4) Support Columbus in it's Growth Phase
With the kickoff of the Social Impact Alliance at the forefront, record-breaking numbers of active social enterprises, and increased attention on our work, we are committed to collaborating and supporting the Columbus ecosystem through its evolution this year.
---
Acknowledgements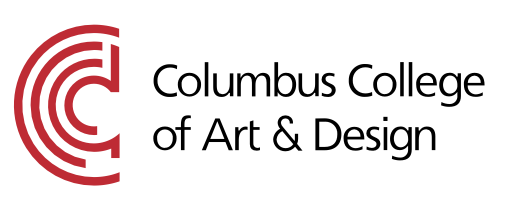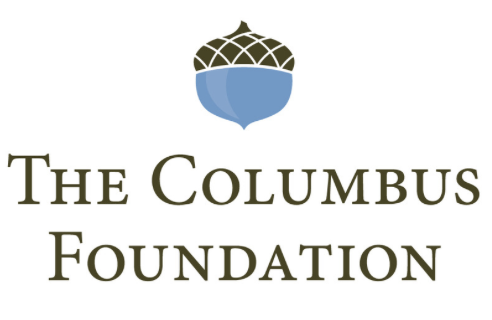 We thank you for your continued support of our programs!