When Haven Collective co-creators Melissa Blackburn & Danielle Lim met in grad school, they hit it off with the first 'hello'. This former operations strategist and marketer duo shared a passion to empower and support entrepreneurs to truly succeed. Besides an affinity for the startup scene, both have a deep passion for a balanced lifestyle. Together, they co-founded Haven with a vision to build THE space, community and support system for entrepreneurs, freelancers and side-hustlers to get work done, find balance and conquer the world.
From the outset, it was clear to them that the focus had to remain on the why in order for Haven to be successful. It was so important for them to create something special; not only for their coworking community, but with them. Their manifesto is the foundation for all things Haven.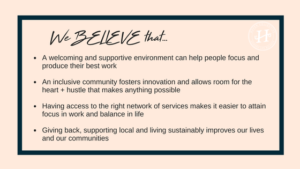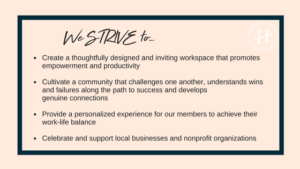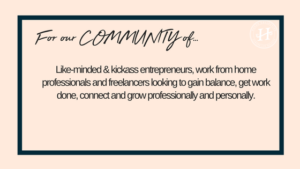 Upon reading this mission, you'll instantly see their commitment to supporting local nonprofit and social enterprises. So, it's no surprise that Haven jumped at the opportunity to partner with and support GiveBackHack by providing our organization space for meetings to plan the event, as well as coworking opportunities for all of the participants in order to continue their project even after
the GiveBackHack is behind us. Be sure to stop into Haven and thank them for their support and try out their space; we've certainly enjoyed their inviting space in our own journey to plan Columbus's GiveBackHack 2018.