GiveBackHack has teamed up with the Columbus City Schools Summer Experience to provide a hands-on, experiential learning curriculum that empowers students through entrepreneurship. The program is based on research showing that partnerships between families and the community, which aim to make learning interactive, increases student achievement.
Learn more about the Columbus City Schools Summer Experience.

GiveBackHack is the curriculum and facilitation program partner for the K-5 Entrepreneurship track. This program will support students Kindergarten through 5th Grade through learning about and building their own business focused on a community problem/solution mindset. This will take place over the course of 4 activity sessions. On the final day of their Summer Experience students will have a celebratory pitch event in order to showcase the project that they worked on over the course of the summer.

Our team of 7 facilitators and 14 volunteers will be working with the students weekly in classrooms to explore how businesses solve problems for individuals, encourage student creativity, and develop their leadership skills.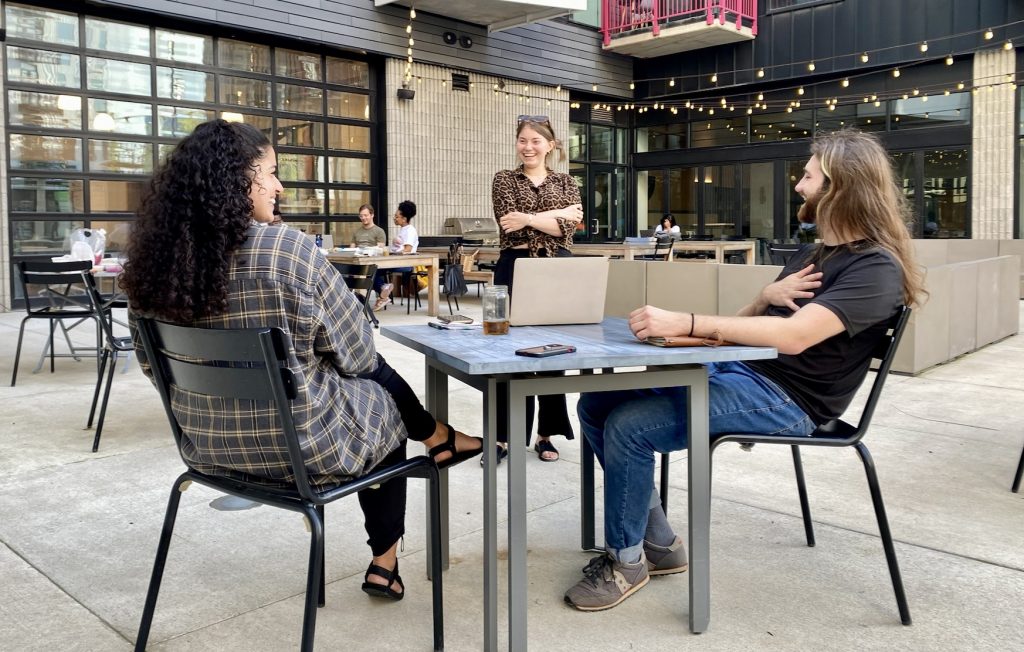 Emily Stuhldreher, GiveBackHack Program Manager said that her goal for the program is for "… students to feel empowered and understand that they have everything they need to do something about the problems in their community that are most important to them. We really want to equip them with the tools and mindset to make an impact throughout their lives."

GiveBackHack's work with Columbus City Schools is made possible thanks to CoverMyMeds. Their commitment to the community and funding the future is the reason this incredible partnership is fully funded this summer. "We are so thankful to have had CoverMyMeds as a supporter since day one of GiveBackHack," said GiveBackHack founder, Suzy Bureau.
Read more about CoverMyMeds commitment to education.


The summer program is now underway – you can follow along with our weekly blog posts:

Lesson 1 – Ideation Week
Lesson 2 – Testing + Feedback Week
Lesson 3 Coming Soon
Lesson 4 Coming Soon