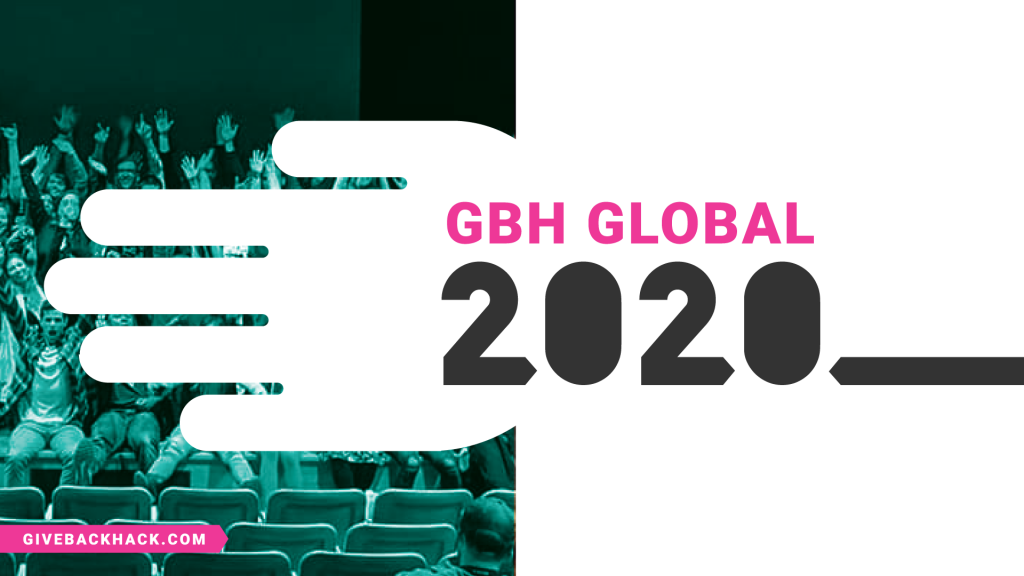 In a year marked by uncertainty and unprecedented challenges, over 100 dedicated designers, developers, hustlers, and every day engaged citizens tuned it to make a positive dent in 2020.

Through October 9 to October 17, GiveBackHack hosted its first entirely virtual (and global!) event, in which 100+ participants of geographic and experiential diversity committed themselves to build a social enterprise over the course of the week.

This year was much different from past GiveBackHack events as COVID-19 pushed our dedicated organizer team to pivot to a virtual format. Despite these changes, the recipe for success remained the same: pitch ideas for social impact, leverage the principles of Design Thinking through GiveBackHack facilitation, and let those with passion and talent get to work.

During the final pitches on Saturday, October 17th, 9 teams pitched to a panel of judges for $15,000 in funding from IGS Energy and The Columbus Foundation.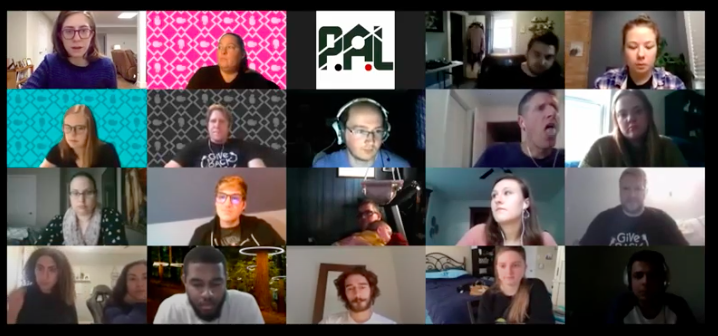 GBH Global Teams:
3 Tree: Winner, $6,000 from IGS Energy
3 Tree's vision is to propagate sustainable living by inspiring individuals to act and create a ripple effect in their communities. They will continue to test their sustainable habit model in partnership with IGS Energy and launch community initiatives in the Spring!

The Good Bye: Winner, $2,300 + Crowd Favorite
The Good Bye provides End-of-Life Planning services that make it easier to talk about the inevitable. The Good Bye was also a member of the 2020 SEA Change cohort.

The P.A.L. Project: Winner, $2,000
The Pan African Library Project is a movement that seeks to promote equity in identity by using cultural literacy as a way to promote interculturalism while safeguarding cultural heritage of people of African descent. The P.A.L. Project was also a member of the 2020 SEA Change cohort.

Let Teachers Teach: Winner, $1,000
Let Teachers Teach helps educators do what they do best by freeing them from the burden of paperwork. They are working to develop a technology-based solution that makes Individualized Education Planning (IEP) less burdensome for everyone involved.

Finally a Hero: Winner, $1,000
Finally a Hero provides inspiration and information for survivors of domestic violence through documentaries and connecting them to existing resources in communities.

119:
119 is a mobile application that allows users to communicate their health needs in situations where they cannot communicate themselves.

Ace 4 Impact:
Ace 4 Impact makes it easier for organizations to measure and communicate their impact. Ace 4 Impact was also a member of the 2020 SEA Change cohort.

Calibraica:
Calibraica is a career coaching and clinical counseling company that presents recruiters
with highly qualified applicants who are holistically prepared for the modern workplace.

Remote Hugs:
Remote Hugs fosters interactive connections while socially apart. They use technology to replicate the experience of social/physical connection like hugs, fist-bumps, and more. Remote Hugs is also a member of the Can't Stop Columbus Community.

GiveBackHack owes its gratitude to our volunteer organizers who have worked tirelessly to bring this launchpad to life, to our sponsors who have contributed both monetarily and with their services, and the community for your support in making GiveBackHack Global the most successful GiveBackHack to date.
These teams will move forward with funding and a suite of in-kind resources from Startups.com, Greater Columbus Consulting, Bridget Rose Communications, People Helping People Consulting and CoverMyMeds.

CoverMyMeds is GiveBackHack's continued success sponsor, making it possible for us to provide ongoing workshops, consulting, and community connections for GiveBackHack alumni.


Courtesy of Rachyl Kershaw, Greater Columbus Consulting
About GiveBackHack

GiveBackHack gives people the power to transform their communities for the better, starting with events that bring together passionate doers and experts to create solutions to real problems through a Lean Startup and Design Thinking Framework. The organization provides the framework, access, resources, and support needed to impact our communities for the better. Visit ​givebackhack.com to learn more about how GiveBackHack serves as the launchpad for social innovation.