GiveBackHack provides engaging, educational experiences based on best practices that give attendees the expertise to move their ideas and products forward faster.
Our Background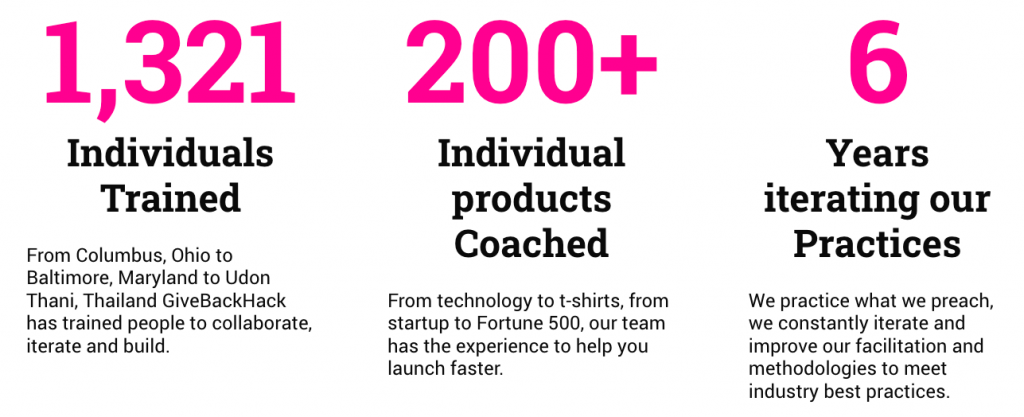 These best practices are proven not only by institutions like IDEO and Stanford Design School, but also by the success we see from our events.
The passion and energy of our GiveBackHack facilitators are contagious; we aim to make attendees active participants to keep them truly engaged. Our diverse team brings expert energy and has experience working with all demographics.
GiveBackHack content is both relatable and versatile. Our facilitators adapt to apply the same best practices to any skill or goal, whether it be technology innovation, professional development or team building. 
GiveBackHack Services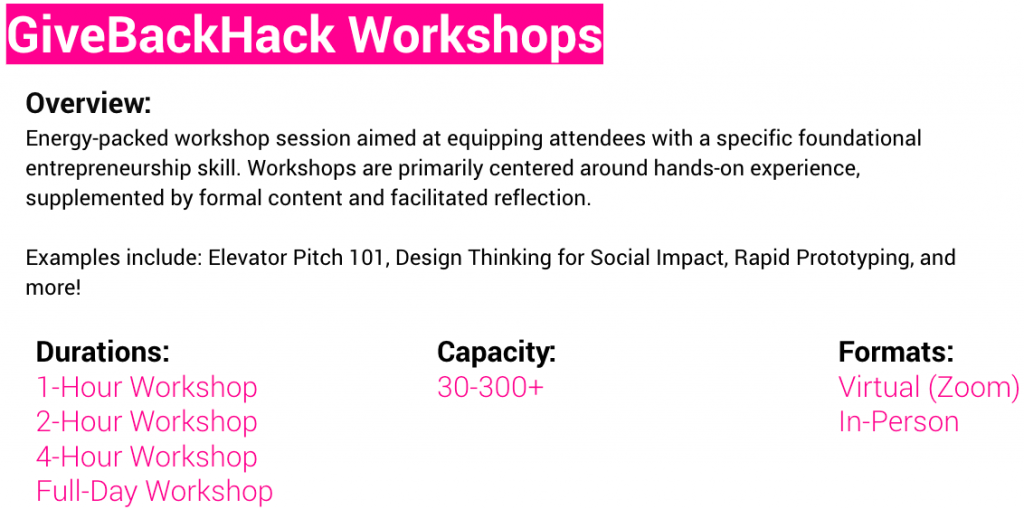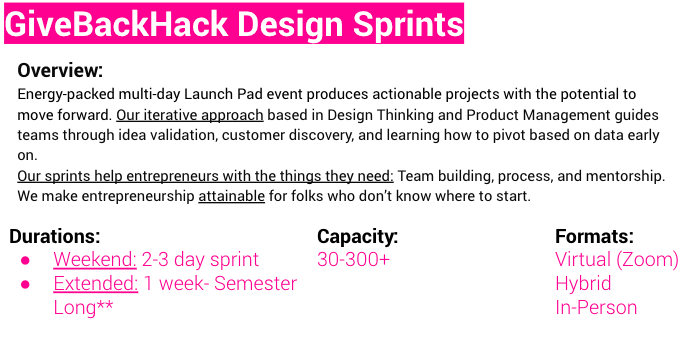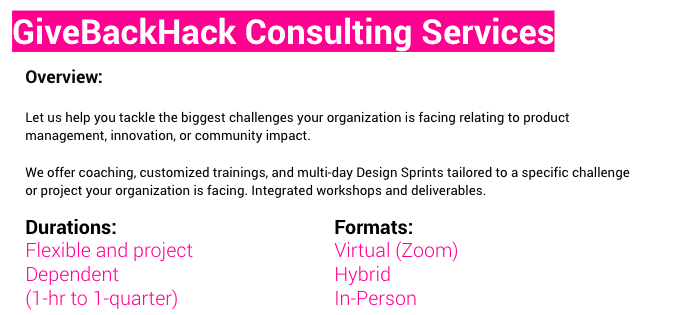 ---
Let's Chat!
We're excited to collaborate with you to design a program to meet your Community's or Accelerator's needs. Email Emily Stuhldreher (emily@givebackhack.com) to set up a call to talk about how we can help!