GiveBackHack is a launchpad for social impact. We have always been driven to bring communities together, help people learn from one another, and ignite the flame of community members who have a spark for social entrepreneurship. We support all kinds of people – community leaders, developers, designers, and more – who are creating sustainable solutions for social impact.
In the spirit of that drive, we're excited to announce a special partnership: GiveBackHack will be working with Rustic Pathways on a program in Southeast Asia to bring the opportunity of social impact to over 100 student changemakers from more than 20 countries.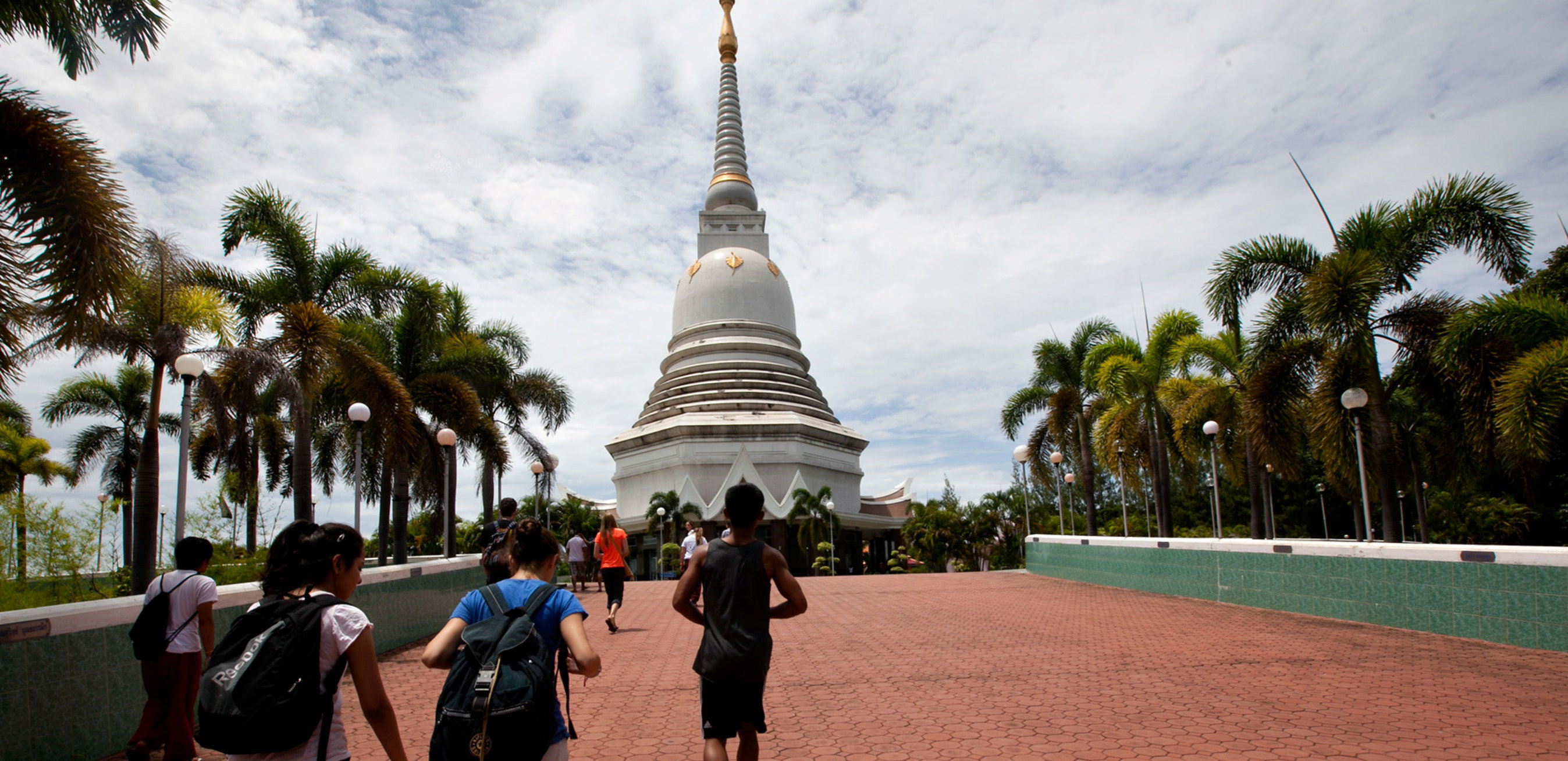 This special collaboration will create a robust experience just like traditional GiveBackHack events, which leverages the principles of Design Thinking and Lean Startup to create solutions to some of our most pressing global social issues.

The event comes in the form of the Rustic Pathways' Critical Issues Summit, a program that brings together a diverse group of international high school students for a two-week experience designed to ignite their ability to influence important global issues.

Rustic Pathways continues to prove themselves to be a leader in culturally-immersive travel programs rooted in education and philanthropy. We are thrilled for the opportunity to partner with them to bring GiveBackHack principles to a group of young and diverse international participants.

About the Program
The program starts with an Immersion Week where students will have the opportunity to focus on 'Empathy' (the first mode of Design Thinking) and User Validation in 1 of 5 Southeast Asian countries. Students will be exploring topics such as access to education in Vietnam, access to water in Cambodia, refugee issues in Myanmar and Thailand, gender equality in Thailand, and globalization in Laos.

From there, students transition to an Action Week designed to guide them intentionally through an innovation curriculum grounded in the principles of GiveBackHack: Design Thinking and Lean Startup methodologies. Specifically, this week walks students through the final four modes of Design Thinking (Define, Ideate, Prototype & Test).

This curriculum results not only in a shared vocabulary and experiential learning for students in the Design Thinking and Lean Startup framework – skills that students will leverage for decades to come as they bring creative entrepreneurial solutions to market, but also in actionable projects students can choose to move forward with immediately following the summit.

Rustic Pathways is so committed to the success of youth as the future of our communities, they are investing $10,000 in the top student-led initiative! GiveBackHack is committed to working with teams to provide mentorship, in-kind resources, and overall support to allocate the $10,000 in a responsible and impactful way following the summit. 

To enable any student to participate, Rustic is providing 25 full scholarships that cover the program cost and airfare to Southeast Asia.

In Closing
We have the ability to shape our collective future. When GiveBackHack thinks about young people across the world and their huge amount of untapped energy and creativity, we're more sure than ever of the potential for the next generation of leaders to make significant positive social impact locally and globally. GiveBackHack is passionate about equipping this set of leaders with the tools they need to positively impact generations to come.