Impact
Active Teams

Billion is a tournament style crowdfunding platform for social good. What this means is that Billion takes a basketball style bracket and applies it to crowdfunding. Users can go to our site and purchase "points" to allocate to a movement of their choice. Over the course of a few weeks teams are eliminated based off of how many points they earned. At the end of the bracket, the winning movement receives the entire fund and ideally, takes it and goes on to change the world. Our goal is to create a platform to generate global solutions.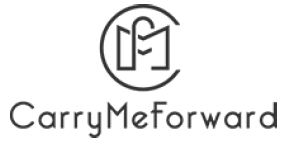 Millions of homeless children across the world carry their belongings in a black plastic trash bag. Here at CarryMeForward we want to help. CarryMeForward partners with local designers to create a one of a kind bag that anyone can purchase. With that purchase, one bag is donated to a child in need. With our buy-one-donate-one model, our goal is to give every child the ability to carry their belongings with safety, dignity, and pride.

In Franklin County alone, over 200,000 people experience food insecurity where they do not have reliable access to affordable and healthy food. Abe's Kitchen is a food truck that travels to these food deserts and provides healthy alternatives on our own dollar menu. The long-term goal of Abe's kitchen is to bring education to our customers alongside a filling meal.